Welcome to our world of Hedgehogs!

BABY AFRICAN PYGMY HEDGEHOGS FOR SALE, RAISED IN MY HOME WITH TLC!
MY GENTLE BABIES MAKE THE BEST PETS
We have been hedgehog breeders since 1994 and we strive to select our hedgehog breeding stock for impeccable temperament and personality! Our foundation animals have been carefully chosen from some of the finest strains of hedgehogs from hedgehog breeders nationwide. We take pride in the fact that all of our prospective hedgehog breeders are first socialized as pets prior to being added to our producing heard. This ensures that our youngsters have MAXIMUM PET POTENTIAL! We are also COLOR BREEDERS of Hedgehogs! Our herd is on the cutting edge of the latest hedgehog color mutations to the pet trade. The majority of our baby hedgehogs range in price between $250-$350 and price depends primarily on color.
HEDGEHOGS by Vickie is a licensed hedgehog breeder by the United States Department of Agriculture.
We Are Breeders of Fancy Colored Hedgehogs.
We Specialize In Both PINTO & SNOWFLAKE Patterned Hedgehogs.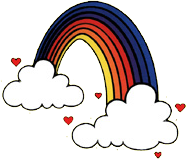 Our Rainbow of Hedgehog Colors includes:
*SALT & PEPPER *CINNAMON *ALBINO *OAK BROWN *CINNICOT
*CHAMPANGE * SNOWFLAKE * APRICOT *DARK EYED WHITE *PLATINUM
*PINTO….INCLUDING OUR FAMOUS HIGH WHITE TOBIANO PINTOS!
| | | |
| --- | --- | --- |
| | | |
| A wonderful group of high white Tobiano Pinto hedgies | A pile of baby Dark Eyed White hedgehogs | 6 week old Oak Brown hedgehog |
Our growing list of satisfied customers includes: