We are excited to offer for sale a favorite item of our hedgehogs…
THE TOASTY TENT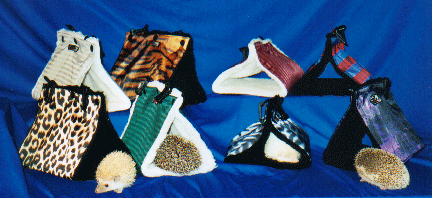 The Toasty Tent is a warm snuggly place for your hedgehog to snooze in.
Toasty Tents are lined with warm fleece interiors.
The exterior is made of durable fabric.
Toasty Tents are completely machine washable.
---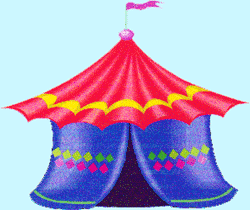 Warm and secure Toasty Tents for their naps!
Toasty Tents satisfy your hedgie's natural desire to crawl into a dark cozy place to sleep.
You can almost here them saying
"Mmmm mmmm mmm Toasty!"
---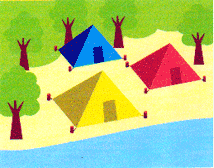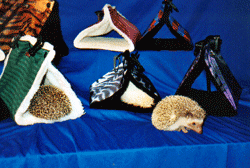 Toasty Tents are available in a variety of colors and patterns.
Please call for our current selection or order the GRAB BAG CHOICE!
---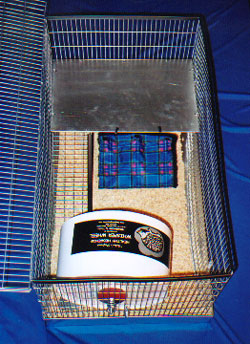 If you are using a Toasty Tent with one of our Deluxe Hedgehog Cage Sets (see our Cages page), then you can use the attached clips to clip your Toasty Tent to the floor of the second level.. This will hold the tent in place.
Or you can remove the clips and simply place the Toasty Tent on the floor of y our hedgie's cage. This will cause the tent to somewhat "deflate", but don't worry because your hedgehog will quickly learn to nuzzle his way into the tent and use it like a sleeping bag.
Sugar Gliders and other small pets love Toasty Tents too!!
---

Toasty Tents are only $20
They can be sent to your door via US Mail for a $5 shipping/handling fee

WE ACCEPT ALL MAJOR CREDIT CARDS OVER THE PHONE
between 8 AM & 8 PM CST.
(630) 231-3956
OR
SEND A MONEY ORDER FOR $25 MADE OUT TO:
VICKIE JESTER PO BOX 971 WEST CHICAGO, IL 60186